The 2022 Subaru Love Promise Customer and Community Commitment Award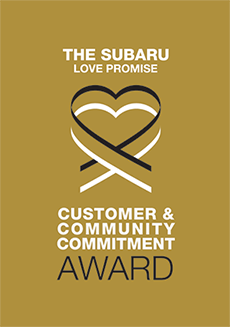 We've been nationally recognized for our dedication to our customers, our community, and the Subaru Love Promise.
We're honored to receive the 2022 Subaru Love Promise Customer and Community Commitment Award. This award nationally recognizes elite Subaru retailers who provide an exceptional customer experience at every interaction with Subaru. These retailers have also demonstrated an outstanding commitment to supporting passions and causes in their local communities in important areas such as the environment, community, health, education, and pets.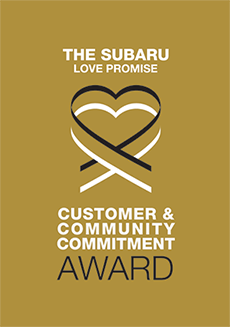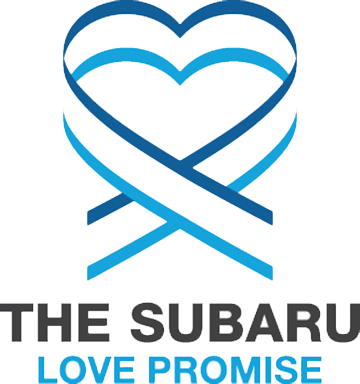 What is the Subaru Love Promise?
Subaru and our retailers believe in making the world a better place and the Subaru Love Promise is our vision of respecting all people. This is our commitment to show love and respect to our customers and to work to make a positive impact in the world.
How is Courtesy Subaru dedicated locally to the Love Promise?
Our Love Promise can be seen in various partnerships with local charities and non-profits. We're grateful for the opportunity, not only to be a part of our community, but to serve it as well.
National Forester Service, Black Hills Mtn Bike Assoc.
Habitat For Humanity, United Way, South Dakota Meals Program, South Dakota Lions Foundation, Young Life
Northern Plains Eye Foundation, SD Lions Eye and Tissue Bank
Love Promise Stories from Courtesy Subaru
Subaru and Courtesy Subaru believe in making a positive impact on the communities in which we live and work. We uphold that belief through our Love Promise Community Commitment. Every month, we select inspiring stories from customers and partners from around our area who strive to support our collective commitment and feature them here
Subaru support helps Humane Society serve animals - Jerry S
Trinity and Echo were Courtesy Subaru's "Pets of the Week" during the month of October. During the month, Lance and Ashley Vesely from the Rapid City, SD, Courtesy Subaru, helped out at the Humane Society of the Black Hills by walking dogs and promoting the shelter and great animals that are ready for adoption. Community support is what makes it possible for the Humane Society of the Black Hills to adopt more than 2,000 animals into good homes every year and continue to meet its mission: Serving Animals, Serving Community.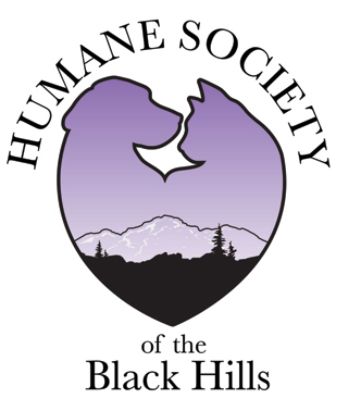 ---
Courtesy Subaru Shares the Love with Patients of Monument Health Cancer Care Institute - Brenda K
On June 29th Courtesy Subaru once again proved their commitment to the Rapid City, SD community. Even during another round of increased sensitivities to COVID, the Monument Health Cancer Care Institute and the MH Foundation team were thrilled to be able to receive the Subaru Loves to Care donation in person outside of the new Cancer Care facility – a beautiful back drop to accept a generous gift from locally owned Courtesy Subaru, in partnership with the Leukemia & Lymphoma Society. These blankets will provide both physical and emotional warmth to our cancer patients year-round and the activity kits will provide a welcome and positive distraction for our patients and/or their loved ones. The smiles on the faces of the Monument Health caregivers tell it all – the joy the caregivers will experience by sharing these gifts with our patients, and most meaningfully the peace the blankets will give their patients. Monument Health's Cancer Care Institute expressed their "great appreciation to Courtesy Subaru and LLS for the Subaru Loves to Care initiative!"
---
Consistent support from Courtesy Subaru! - Kimberly W
The consistent support from Courtesy Subaru and Travis Vesely, General Manager, has been instrumental in Black Hills Area Habitat for Humanity's vision where everyone deserves a decent place to live. The 2022 Share the Love event brings Courtesy Subaru's giving history close to $100,000; a milestone only held by 14 other organizations or individuals! Without Courtesy Subaru's support, Habitat for Humanity would not be able to continue serving our community with affordable housing needs. For the last 32 years, Black Hills Area Habitat for Humanity has served the community in helping 120 families with homeownership and another 80 families with their critical home repairs. This includes new homeowner, Jesse, who recently moved into her new home after dealing with housing insecurities and substandard rental units. And families like Sami's, whose two bathrooms needed to be completely restored due to water damage and mold issues, which also required added ventilation. Due to the COVID-19 pandemic, with the increased price for land and building materials, and the delays in shipping, Habitat has had to overcome a number of new obstacles in the last two years. Regardless of these challenges, we have continued to press on with our mission and we look forward to all that we can accomplish in the years ahead with Courtesy Subuaru's partnership and support.
---
Angels on the Road - Kayla H
While one of us was a veteran solo road-tripper, this was our first, joint sisters' road-trip. We left WI in the morning and had an uneventful drive to western South Dakota, our first stop in an 8-day trip. As we were pulling into a parking lot in the Badlands, my younger sister noted that there was a loud rattling as we slowed down. In the excitement of the trip, the freeway road noise, and litany of music, conversation, and audiobooks, neither of us had really noticed it during our other stops and travels. There had been no loss of function, no warning lights or other sign of degradation of performance, so it did not strike us as particularly worrisome, but we decided that getting it checked out in the morning would be prudent, as we were headed for wilderness areas in Utah, and didn't want to risk getting stranded hours into cell dead zones. Hopeful that it was just something loose and knocking when we were moving, we called Courtesy Subaru the next morning; their amazing display of service and helpfulness started as soon as Jason answered the phone. He told us to come right on down and they would look things over so we could get back on the road ASAP. Dewayne met us in the service area, and was the one who was a constant source of help and hope for the rest of our time at Courtesy Subaru. He gave us the bad news that the transmission was shot, a $7,000 repair with a used transmission, and $10,000 if a new one couldn't be found. As we saw the rest of our trip dissolving before our eyes, he gave us a miracle. He had called Subaru headquarters, relayed the situation, and had negotiated to get the repair covered under the 100K/10-year warranty; they had the parts necessary at the shop, and would be able to get us back on the road by the next day. That Dewayne would do this for us, two complete strangers, speaks to his character and grace. We were blessed by his kindness in more ways that can be counted. We were able to not only continue our trip, but also were able to retain a functioning vehicle post-trip (the vehicle is my younger sister's only means of getting to her work as an EMT). We are eternally grateful for the assistance, the above-and-beyond service, and, quite frankly, the unexpected gift, from Dewayne and the other staff at Courtesy Subaru, from the mechanics who did the work of replacing the transmission, to the shuttle drivers who graciously gave us a lift to and from the car rental place. When "Cinnamon" the Outback needs to be finally and formally retired, we would love to come back to SD and give Courtesy Subaru our business, this time in buying a new/used Subi from them. They would absolutely be worth the drive!
---
A Car for my dog. - Linda C
I dropped by my Subaru store in Rapid City and let them know Dudley needed his Subaru repaired or replaced. When I told them that Dudley was my dog and his stuffed toy Subaru was beyond repair we shared a good laugh. They had given away all of these toys. I very nice young man ( Braedon)? Went the extra mile and looked everywhere until he found one. The staff in service always goes above & beyond. It is the little things in life that mean the most.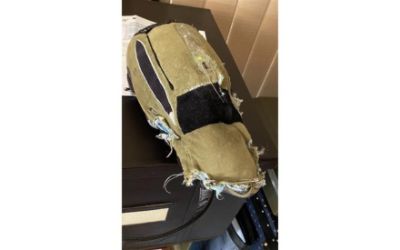 ---
Courtesy Subaru sponsors local disc golf. - Scott C
Travis Vessely and Courtesy Subaru of Rapid City are continuing to help the disc golf community in the Black Hills of South Dakota! This year they are going over and above past years by not only assisting with a seasonal sponsorship but also additional funding as the club is hosting the 2021 SD State Disc Golf Championships in September! Their efforts will enhance the clubs to bring quality events to the region. Without caring sponsors like Courtesy Subaru, this disc golf community would look very different. Thank you for the Subaru Love! Scott Caesar Black Hills Disc Golf Club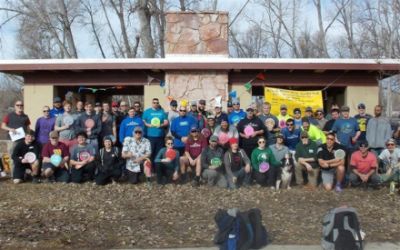 ---
Subaru brings warmth to the Hope Center - Melanie T
With a full week of -0 temps in Rapid City, our supplies of winter wear and blankets were almost wiped out. Minutes before closing on a Friday afternoon, with more -0 temps ahead, the Hope Center was filled with folks dreading to leave the center. To our surprise, a man walked in the door and asked if he could make a donation...4 boxes of lined blankets! Staff started passing out blankets right away, as they visited with guests about their plans to stay warm and safe. What a huge blessing to those we serve! THANK YOU COURTESY SUBARU! The Hope Center is a day center program for those living without homes and in poverty. We serve approximately 200-250 a day.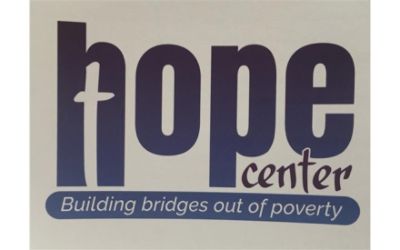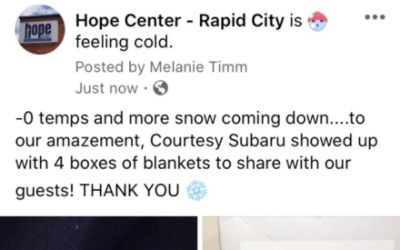 ---
Save Our Scouts - Corey D
The effects of COVID have been hard on our Scouts and our ability to serve them. The Black Hills Area Council provides the backbone to Scout troops in Western South Dakota. Fundraising efforts and popcorn sales have been half the normal amount as individuals and communities try to navigate the COVID challenge, and balance health with risk. Financial losses have threatened our ability to provide Scouting to our youth and even our very existence. Courtesy Subaru was approached about contributing to our Save Our Scouts campaign, in an effort to regain some of the financial losses our council has experienced. Courtesy recognized our circumstances and recognized the value that Scouting programs provide to our communities. Shown in the picture are Scouts providing wreaths to the veteran graves at the Black Hills National Cemetery. Scouts also gather food for local food banks through the Scouting for Food project, where over 25,000 pounds of food are collected annually. These are just two examples of Scouts serving our communities. This would not be possible without support from companies like Courtesy Subaru. Thank you for all you have done to Save Our Scouts!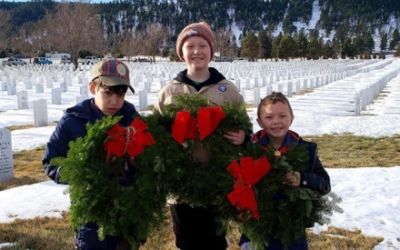 ---
Courtesy Subaru Supports Local Community Theater - Ryan P
Courtesy Subaru has been a longtime supporter of Black Hills Community Theatre (BHCT) in Rapid City, SD. BHCT relies heavily on the support of local businesses in order to be able to provide quality theatre to the Black Hills region and Subaru has been a Playbill advertiser for several seasons. During the struggles that 2020 brought, especially the ones affecting live theatres, this support was even more needed. Courtesy Subaru once again came through for us and even upped their generosity by moving to a Mainstage Show sponsorship level. It is this type of generosity that keeps local arts thriving.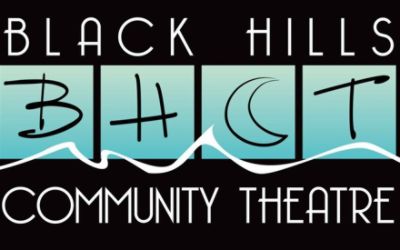 ---
Sharing the Love for Affordable Housing - Kimberly W
The impacts of this health crisis and the voices of the social movements of 2020 have shone a brighter light on the need for safe, decent, affordable housing across our nation's communities. For 30 years Black Hills Area Habitat for Humanity has faced the battle of inadequate housing by building over 110 homes and making over 70 critical home repairs throughout the Black Hills. In March of 2020, Habitat was forced to close our sites to volunteers and stop all interior repair projects in order to protect the community we love. This crisis raises the questions; How can you shelter in place without an adequate roof over your head? How can you wash your hands without a working sink? How can you social distance when you are living in an overcrowded Our success in addressing the affordable housing problem comes only with local support from individuals who recognize these needs. Travis Vesely, General Manager of Courtesy Subaru and his family have been consistent supporters of Black Hills Area Habitat for Humanity throughout the years. Travis's relationship with Habitat has grown in small ways over time and expanded when our office relocated across the street from the dealership. This proximity has increased his awareness of our mission and the families we serve. Last year, Courtesy Subaru with Travis's leadership chose Black Hills Area Habitat for Humanity as their 'Share the Love' recipient. We are honored that Travis's team understands the affordable housing crisis and believes in Habitat as the solution. The presentation of $20,000 in March was a timely blessing and helped answer those questions for one local family. The funds allowed us to complete a home for Michael, a local veteran in need of affordable shelter. With the support of Subaru, Travis, and the community we were able to complete his home in time for the Holidays. Now Michael, his daughter, and five grandkids have safe, reliable shelter to be thankful for this Holiday Season!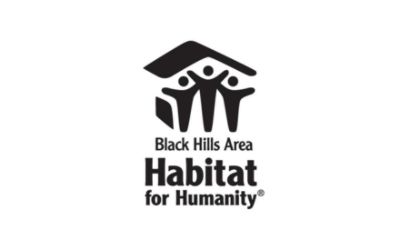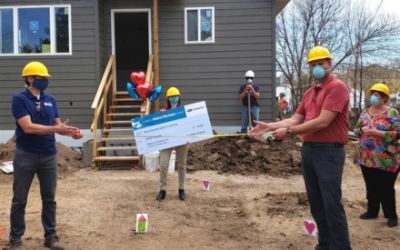 ---